E-Mail Friends
What if Someone Hits My Car?
Insurance of Fort Worth
Fort Worth Homeowner Insurance, Fort Worth Auto Insurance, Fort Worth Car Insurance,Fort Worth Life Insurance,fort Worth Business Insurance, Fort Worth Commercial insurance
4528 W. Vickery Blvd Ste 100
P.O. Box:
Fort Worth
TX
76107
USA
What do I do if someone hits my car?
What do I do if someone hits me and it was unavoidable… whose fault is it?
Let's say in this case, it's someone else's fault and they hit you with their car. For example, they hit the back-end of your car with the front-end of their car. Seems pretty straightforward, doesn't it?
But, does it seem straightforward to you? So let's say for example, you're driving down the road and someone has no lights on, no tail lights, and they're parked illegally in the middle of the road and you hit their car.
No way you could have avoided it, right? So is it your fault… or theirs for being unsafely parked in the road?
Did you know in this case it's your fault for hitting them?
 Regardless of the fact they had no lights,
 Regardless of the fact they left their car there,
Technically, by Texas law, when you rear-end someone, it's still your fault.
The same is true when someone hits you. If they hit you with the back of their car or the front of their car, almost always, it's considered the person's fault who hit you.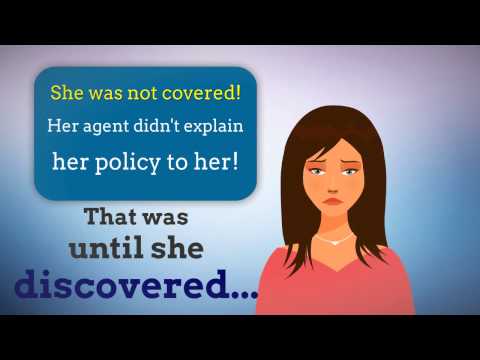 So, do I file a claim with my own insurance company?
You could, but you may not want to do it.
There are a couple cases when you want to but for starters, you're going to go ahead and file a claim with the insurance company of the people that damaged your car, because it was their fault.
But technically, the insurance company's job is to pay for things when bad things happen. And normally they are paying on someone behalf. In this case, if someone hits you, it's the insurance company's responsibility to pay you the damages of their client. All those things are, by the way, should be covered by the other drivers' policy.
If you hit someone else, they will contact your insurance company to pay them in Your Behalf.
So someone did hit me, what should I do next?
So if someone hits you, you want to get the insurance information for their insurance policy. You're going to want to make a photocopy of their driver's license with your phone, take a picture of their car, take a picture of the license plates, take a picture of what happened.
Get out of danger. You want to get away from the accident. In many places its not legal to stay in traffic if your car is movable. If it's unsafe move your cars off, or to the side, of the road while you trade information with them .
Remember, the whole time you're spending out there fighting with somebody about whose fault it was, there are drivers driving by who don't expect people in the street. And you don't want to be one of those people that wasn't expected to be in the street, am I right?
calling the other person's insurance company … what happens next.
So, you are home and now you want to get the ball rolling… You're going to file a claim because it's that insurance company's responsibility. So here's what happens…
So you call on the phone and you file a report and they start a claim. They'll probably give you a claim number. Then from there, what you can expect is within maybe a couple days, the insurance company should give you a call.
Somebody should call you from their insurance company and ask, from your standpoint, what happened. They're going to go back, talk to their insured and see if the insured will agree that they hit the rear-end of your car. They must now make a "Liability Determination" from what they understand. That is jargon for what they understand happened, and their interpretation of the policy and the law. For example, if the guy that hit you admits it was his mistake – its simple, they should take responsibility.
After all, the claims adjustor understand the rules. They should then help you get a rent car, take care of your car, any pain, any suffering, any chiropractor bills, etc.
We're Here to Help
817-708-9000
Call Us Now.
Archives
---