E-Mail Friends
What Should I Have in My Car for Safety?
Insurance of Fort Worth
Fort Worth Homeowner Insurance, Fort Worth Auto Insurance, Fort Worth Car Insurance,Fort Worth Life Insurance,fort Worth Business Insurance, Fort Worth Commercial insurance
4528 W. Vickery Blvd Ste 100
P.O. Box:
Fort Worth
TX
76107
USA
I'm here to talk about things you should have in your car for safety
Drinkable Water.  You can use if for the cars cooling system if you need, too.
A usable spare tire, the tire pressure should be checked from time to time.
Prepackaged, non spoiling food will certainly come in handy from time to time. Some suggest a food that also can be burned if you are into the whole burn you food thing — I've seen Fritos suggested as a combo food and source of heat! (Probably smells bad while burning)
You would be surprised how handy a plastic tarp and blanket will be.   Married? Your wife wants a small blanket to go into the movies (try me), this is not a "preppers" article, but I will not deny that a magnesium fire kit will eventually get used in your car.
Try to remember the 3 F's.   Fire, Food, and Fort (ha ha..Shelter) And of course, every vehicle and driver checklist should include Common Sense.
A couple things that really should be in your toolbox or truck kit include:
A good set of Jumper Cables.
A spare quart of oil — for added security.
First Aid Kit.
Flares will help rescuers see you.
Many good Roadside Rescue kits are compete with many of these including a simple first aid kit.  Your Insurance Policy won't likely score you any discounts, but the added security will work in your favor, as you motor down any street.
I also keep a few hand warmers, too.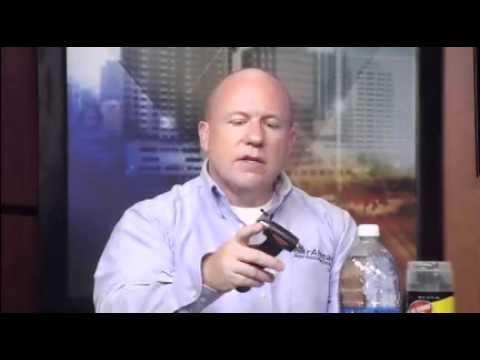 A first aid kit will be vital if someone is hurt in an accident. A really complete first aid kit included the stuff for application of a leg splint.  Even if you cannot do this, some dentist or veterinarian, nurse or doctor will be pleased knowing you have any first aid kit at an accident with injuries.
There are a few items that are best kept in reach of the driver as you travel.  I recommend my customers have a security flashlight close at hand.  Of course, a copy of their auto insurance card.  There is no need to search for the huge auto insurance policy, a simple liability card, or whatever the law requires, to deal with an accident with damages or with injuries should be handy.
Having these items in you Auto will not make your car insurance policy premiums any better.  However having a checklist and the right options should offer you more security in many situations.
By the way,  an umbrella or disposable parka should not be left behind.
We're Here to Help
817-708-9000
Call Us Now.
Archives
---